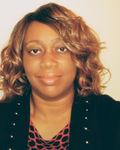 Hello Community,
I am a native of North Charleston, SC; however, my family of origin has deep roots in the Orangeburg community.  This is what drove my passion to open a practice in the heart of Orangeburg initially and later Walterboro, SC. I received my Bachelors in Experimental Psychology from University of South Carolina-Spartanburg in 2002 and Masters in Counseling from Webster University in 2007. Post graduate training completed- Columbia International University, 2014- Counselor Education/Supervision and SC Bar, 2014- Certified Family Court Mediation, Supervised Visitation Network, 2015- Supervised Visitation Training, and 2018- Certified Life Coach, Life Coach Training Institute. It has always been my passion to work with adolescents and adults.
My experience consists of having been a Special Education (ED) Teacher, Educational Advisor, & Industrial/Organizational Administrator. I have experience working with military personnel & their families. Additionally, I have experience as adjunct Psychology faculty, therapeutic supervisor for visitation services & family court mediator. After being in private practice for some years now, I desire to return to the areas in which I have college affiliations, as I would like to give back to the Upstate and Midlands communitites.
My theoretical orientation- eclectic, Cognitive Behavioral Therapy (CBT), Rational Emotive Behavioral Therapy (REBT), Family Systems Therapy, and Exisistentialism.
I believe in meeting the client where they are & helping them attain their potential. All things are possible!
All Seasons Counseling & Mediation Services was established in January 2014 initially in Orangeburg, SC, and it is my vision to make counseling, mediation, supervised visitation, and counselor training available to the areas in which I practice in SC for many years to come.
Felicia Nicole Reid, MA, LPC, LPCS Candidate, Certified Life Coach, Certified Family Court Mediator & CEO
American Counseling Association- Professional Member
Center for Women- Member
"I can do all things through Christ who strengthens me." – Philippians 4:13